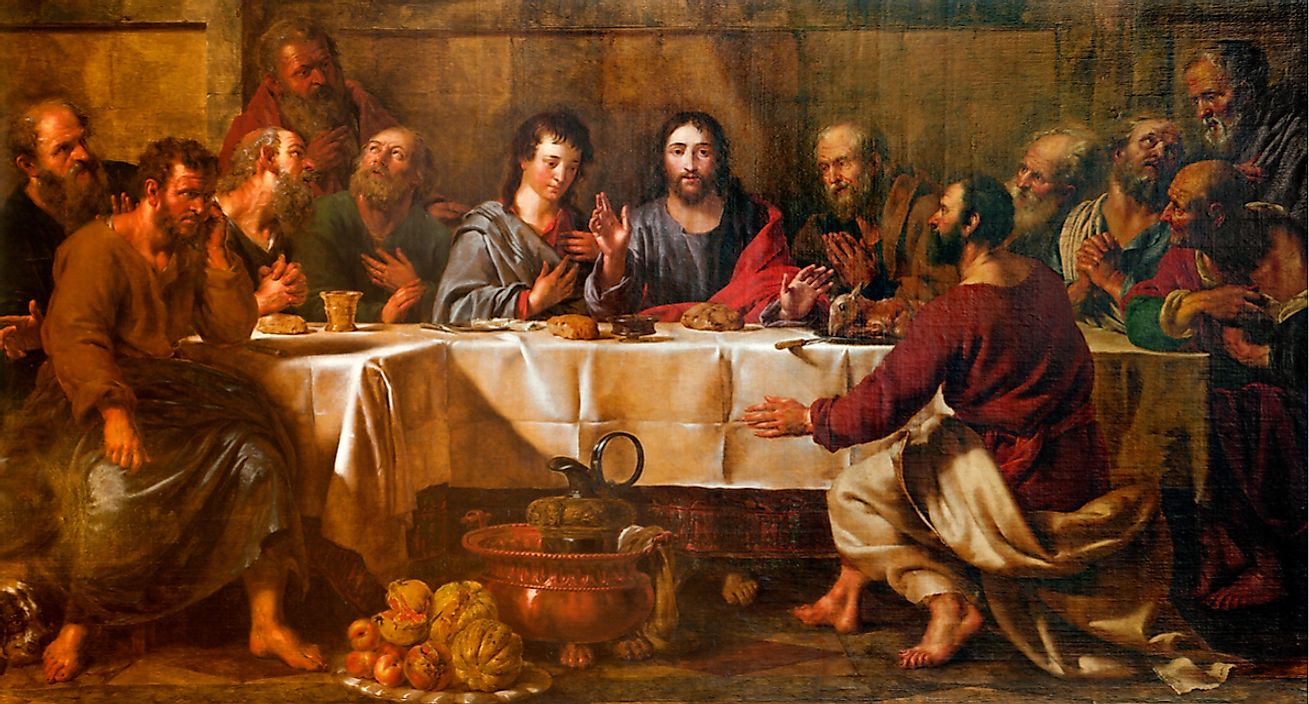 If you knew you were going to die—or if you were going on a long journey and knew you'd never have the chance to see someone you cared for again, what would you say to them? Wouldn't you want to give them something that would cause them to remember you? Something that would stay with them and live with them after you were gone?
In the gospel lesson appointed for Ester 6 in the Revised Common Lectionary (John 14:15-21), that's where we find Jesus. Here he's giving something of a "farewell speech." It's the night of the Last Supper. He's already washed the feet of the disciples, and Judas has already left to go rat him out to the authorities. He doesn't have a whole lot of time left to be with these guys. So what does he do?
He promises them an advocate or helper will come to be among them when he's gone. Of course, we know he won't be gone too long this time. He'll be put to death the next day, but by Sunday God will have him up and around again. He'll hang out for the next forty days, popping up here and there—just long enough for these followers to get used to the idea that life in him is eternal—and then, on the fortieth day (the day we'll celebrate this Thursday, May 21st, The Feast of the Ascension of Our Lord) he'll be gone once more. They won't see him in the flesh again this side of the Pearly Gates.
I guess they moped around for the next ten days (and you could hardly blame them), but then—BAM! On the fiftieth day, the Day of Pentecost, they found Jesus was right back with them. He was in them, with them, and among them as their helper and advocate. In fact, they came to understand that he had never left them at all.
When we're kids, our parents are supposed to teach us and guide us. They say things like, "You'll understand this when you're older!" Then, suddenly, we are older. We go off to college or to the military, we get married, we move away. Eventually, our parents leave us for their home in Heaven. But we find—for better or worse—that they never really leave us. All the things they've said or done or given us or demonstrated have become, in some way, a part of us. We might even find that we call on them in time of need. We ask ourselves, "What would Mom say about this if she were here?" or "What would Dad do in this situation?" And we find, sometimes to our surprise, that we really do understand now that we're older.
This is Jesus' promise to us—to be with us in the Spirit of Truth. As Saint Paul says in our First Lesson, we don't worship a God who lives in shrines made by human hands (Acts 17:24). We can't even worship in our shrine made by human hands now because of the coronavirus epidemic! Praise be to God that the Spirit of Christ lives in and among us, granting us wisdom and courage to face the current hour.
May the Spirit of Our Lord, who dwells in the Father, also dwell in us!